Heat Transfer Process Of PS Plastic Spade
Heat Transfer Process Of PS Plastic Spade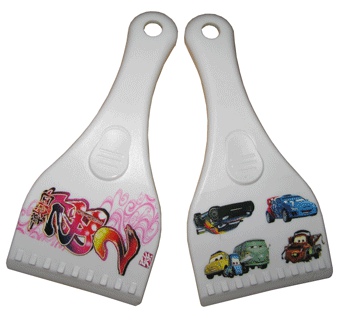 The figure is a PS injection molded plastic shovel, combing for animal fur. For the thermal transfer of such products, the following elements:
1) ABS-type Thermal transfer film;
2) Thermal transfer machine;
3) Only enables the fixture of the plastic shovel maintain parallel.
The surface of the product itself into the matte state rendered glossy state, after the transfer, and to guaranteed bit processing, the quality of the product obtained by performing.