Product name:6 Color 6 Station Press Printer
Model Number: NRSP-606
Description:
6 Color 6 Station Press Printer
6 Color 6 Station Screen Press can apply 6 screens to 6 stations simultaneously. The the screen layer and the pallet layer can rotate independently, which makes it easier for multi-color printing, material loading and unloading and finally will bring much wider range of applications and faster printing effects.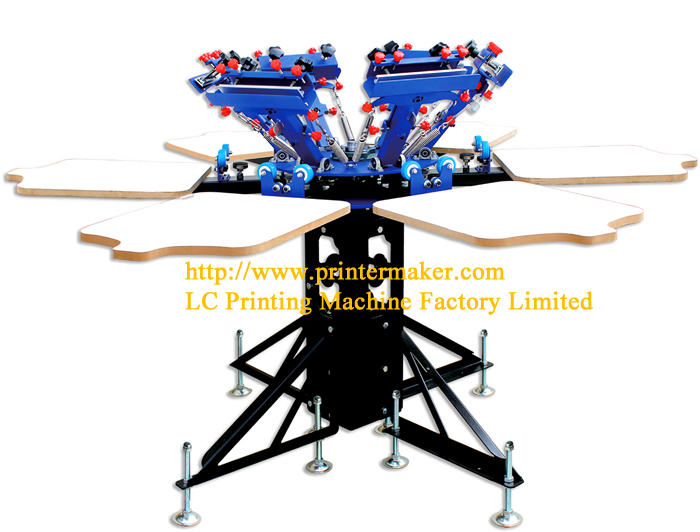 New Function
Comparing with the original 6 color 6 station printer, this new type machine has a function of micro-adjust/registration. New design metal stand could adjust the height from 28"-35". If you want to do precise color matching, you can use those small red handles to move the screen frame right or left slightly. It will be a good choice for colorful printing.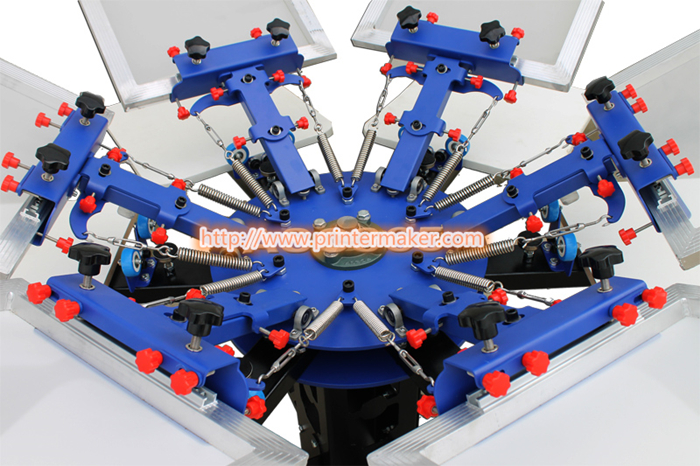 Applications
They can print onto clothing (especially for T-shirt), woven fabric, metal, paper, copybook, plastic, circuit board, wood, glass, ceramic tile, leather and other plane printing substrates, which is especially suitable for small businesses and individual printing shop.
The frame & Pallet can Double Rotate Arbitrarily in 360 Degree.
Red Handles on the printer holder are used to Adjust the Screen Printing Frame and move the printer arm right & left lightly.
Production Description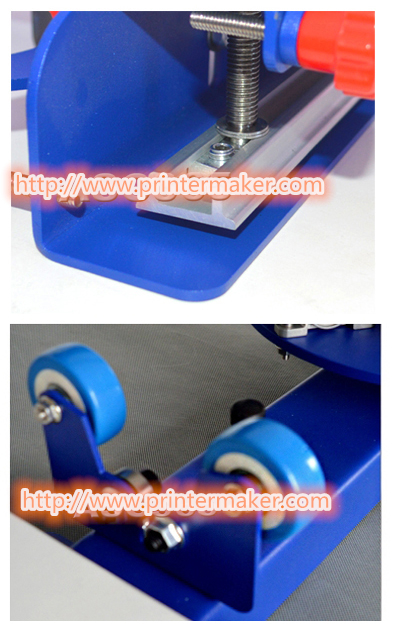 Features
Table type and combinatorial design saves place and convenient for transportation.
Adjustable double-spring devices are available for screen frames of different weight.
Screen clamp can be moved up and down, which is suitable for screen frame within 1.2" (3cm) thickness.
Big supporting device keeps the machine stable and in balance.
All-metal construction, advanced electrostatic spraying and electroplating, durable, easy to clear and no rust.
Equipped with full set of installing tools, manual instructions, installation and operation videos
Parameter:
Platen size:45*55cm(18*22inch)
Machine size: 190*190*110cm/74*74*43inch
Net weight:152kg/334lb
Gross weight: 162kg/335l
Packaged into 5 cartons
1#75Lb (34kg)38"x38"x7" (96x9685x17cm)
2#68Lb (31kg)22"x22"x14" (57x57x34cm)
3#64Lb (29kg)22"x22"x10" (64x55x26cm)
4#57Lb (26kg)24"x20"x10.2" (61x51x26cm)
5#70Lb (32kg)26"x17"x16" (66x42x41cm)
Function Introduction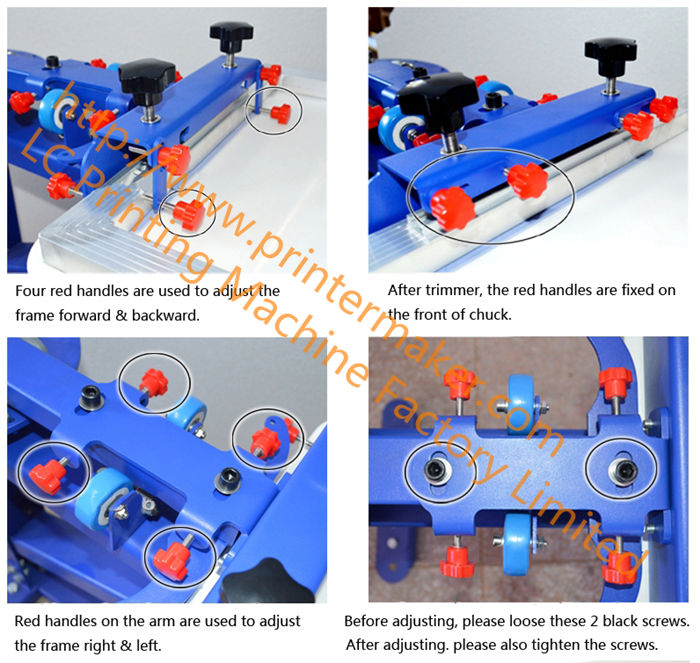 Product Details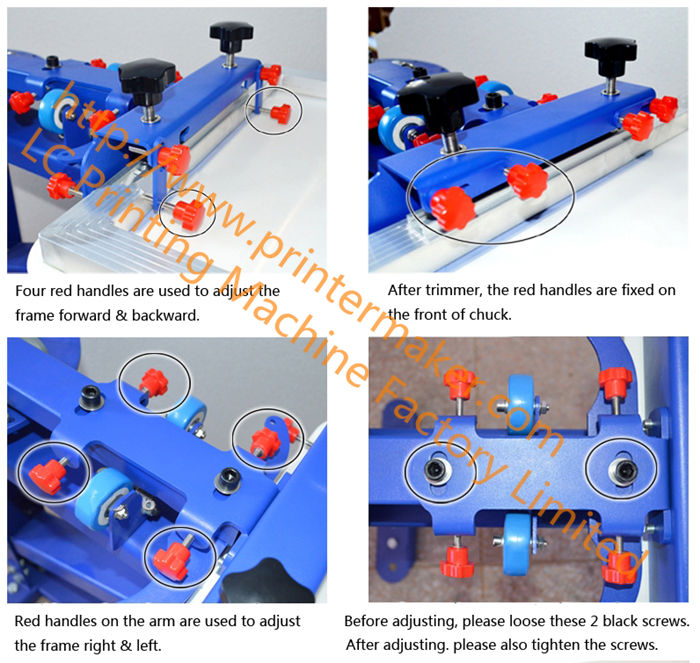 Tools Supply & Packing & Design