Product name:Back-Bone Hot Stamping Machine
Model Number: HS-BB150
Description:
Back-Bone Hot Stamping Machine
Used in transfer the photo printed onto PET film onto plastics products such as toys, closetic, gifts etc with silicon rubber roller under heat and press.
Price Terms︰
FOB GuangZhou
Payment Terms︰TT
Packing︰Wooden case
Lead Time︰Within 5 days
Standards Certificate︰ISO9001-2000
Power Supply︰380V/50HZ/3-PHASE
Colour Painted ︰White
Specifications︰
1. Size of Rubber Roller: 90×90mm
2. Working table area: 750 x 320 mm
3. Max pressure:800 Kg
4. Up-and down distance: 100 mm
5. Table Stroke : 650 mm
6. Heat wattage: 1200 W
8. Foil feed: Motor Drive
9. Temperature range: 0 - 400oC
10.Net Weight :220 Kg
11. Outer dimension:1400 x 1000 x 1400 mm .
Advantages︰
1.Microprocessor control (English/Chinese version switchable).
2.Rubber roller contacts uniformaty for large area transfer with substrates .
3.High precision photo sensor used to monitor and control the feeding of foil with dots .
4.Stamping head height is adjustable to meet the requirements for different substrates with various heights.
5.Auto foil feeding and collecting and the feeding length adjustable.
Machine Fittings︰
1. One foot stamping foil or heat trnasfer film;
2. Cylinder silicon roller one pcs;
3. Cylinder jig one set
4. Tool box one set.
Package List︰
Package dimension:1500×1100×1500mm
Gross weight: 260KG
Ship Date︰
BY SEA:
within 30 days after receive T/T.
Testing︰
1. 220v Power supply;
2. 5-7 bar compress air;
3. a jig for your products;
4. stamping plate or heat trnasfer paper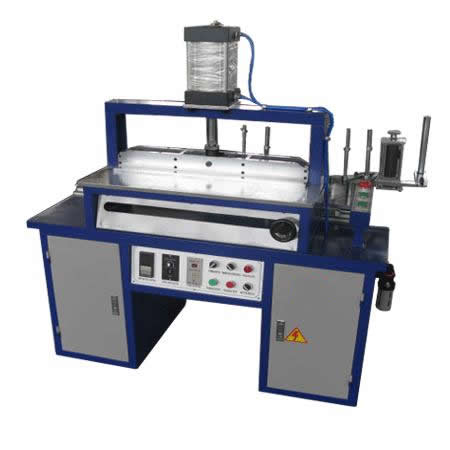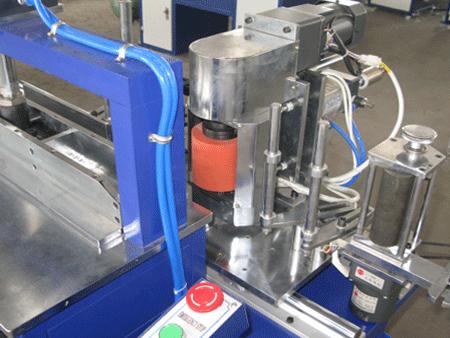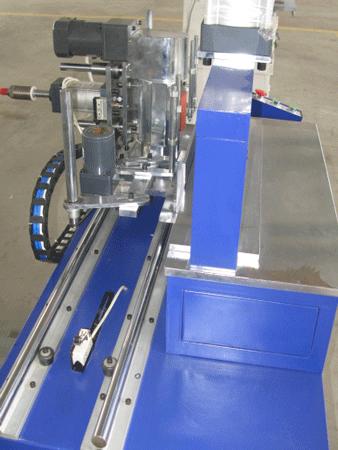 ;