Product name:Plastic Cosmetic Tube Automatic Hot Stamping Machine
Model Number: AHR-60200
Description:
Plastic Cosmetic Tube Automatic Hot Stamping Machine
Mode:AHR-60200
Printing Size: Φ(25-60)*(50-200)
Printing speed: 60pcs/min
Pressure: 5-7bar
Net weight: 1200kg
Machine size: 243L*185W*180H(cm)
Voltage: AC380V 50/60Hz 6Kw
Features
:
1.
This machine could adopt scheme for the hot stamping of soft tube and cover. And is featured with intellectual functions, such as automatic loading and offloading and fully automatic hot stamping.
2.
The original accessories of this machine are introduced by the world famous bland, such as Schneider, Rexroth from Europe, and SMC, Mitsubishi, Omron from Japan.
3.
This machine is controlled by the man-machine dialogue (PLC, touching screen) with easier fixture changing.
4.
This machine is also characterized with no product no printing, printing quantity counting, abnormal alarming.
5. This machine has more characteristics, such as servo with right-and-left position, stepping with forward-and-backward position (for the soft tube). What's more, the client could customize the automatic loading for their customized requirements.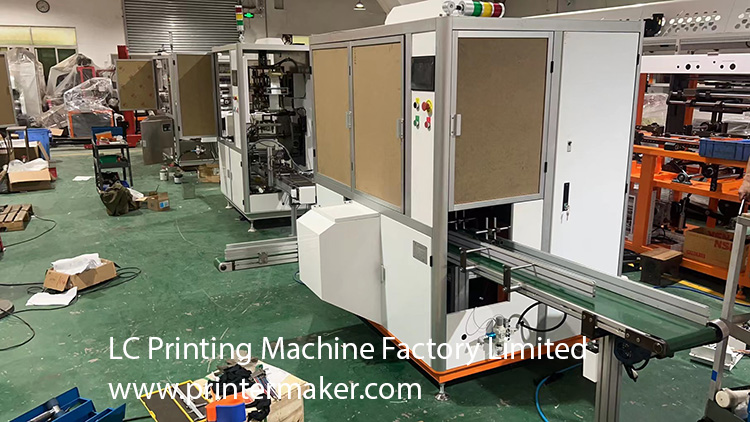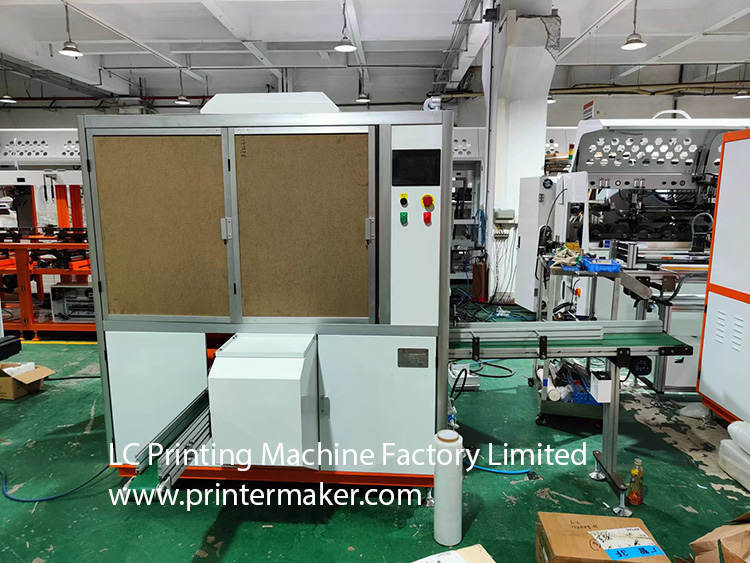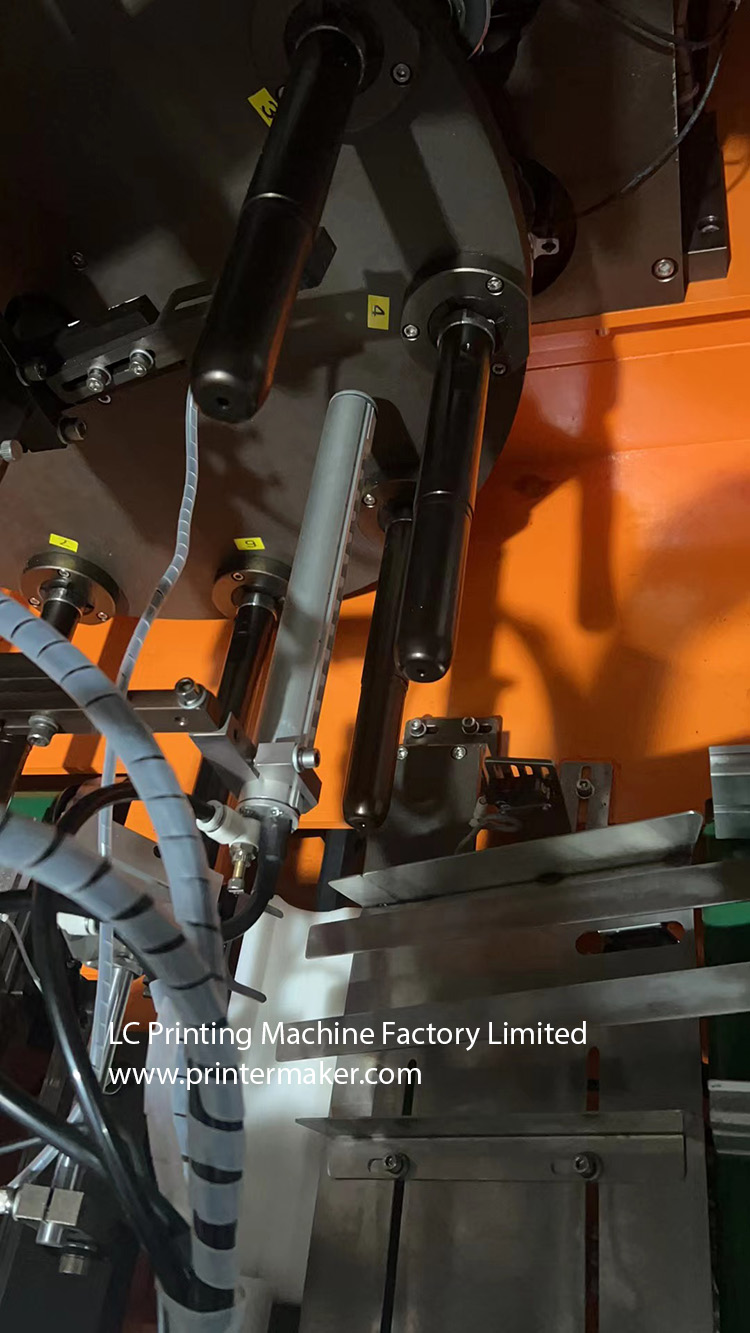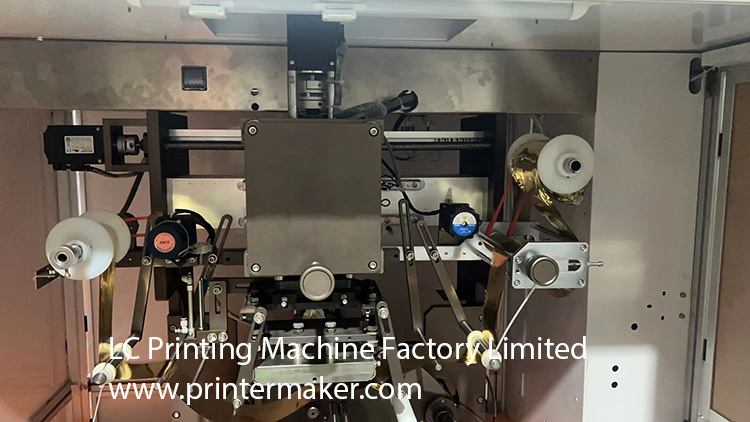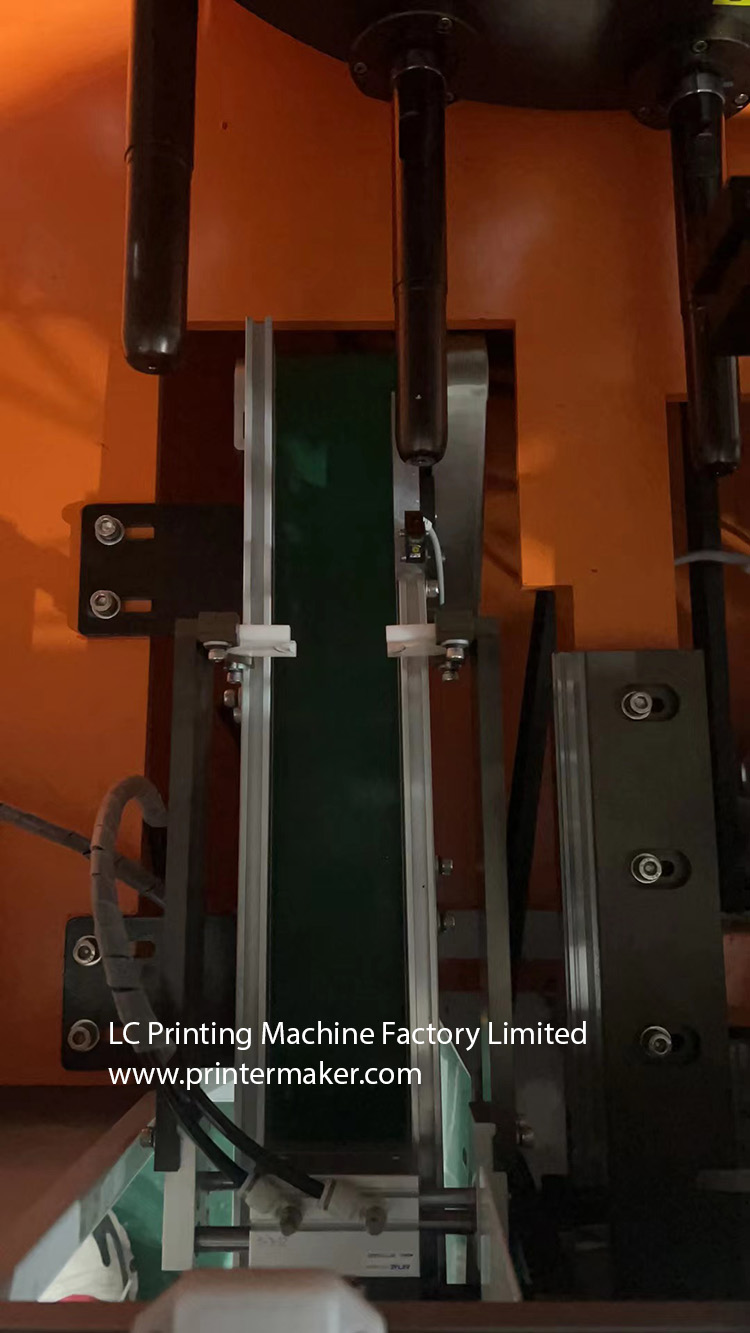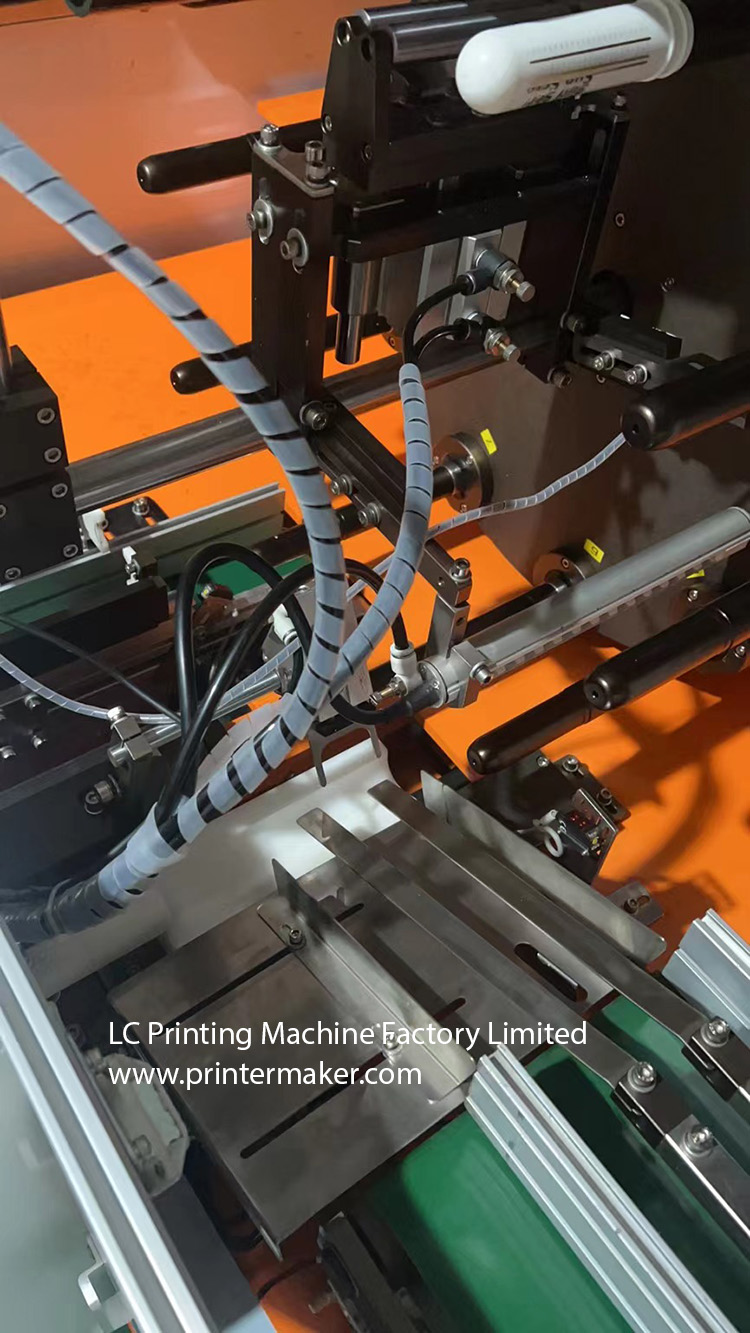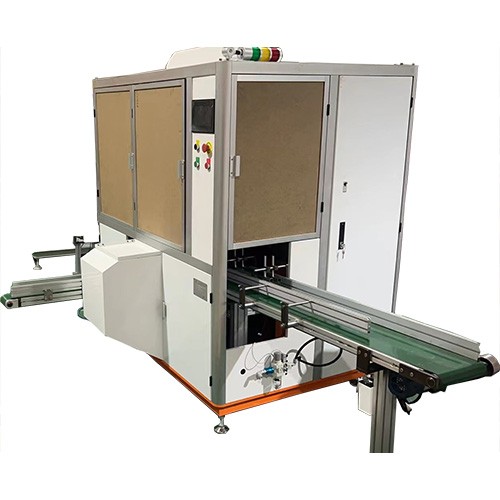 Printing Samples: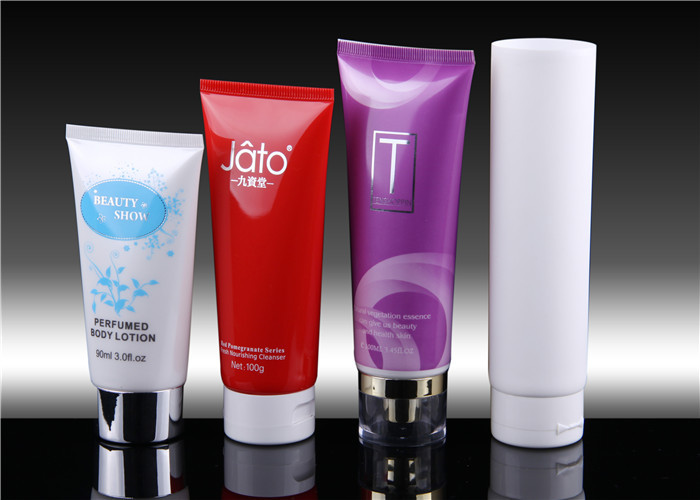 Parts of Machine: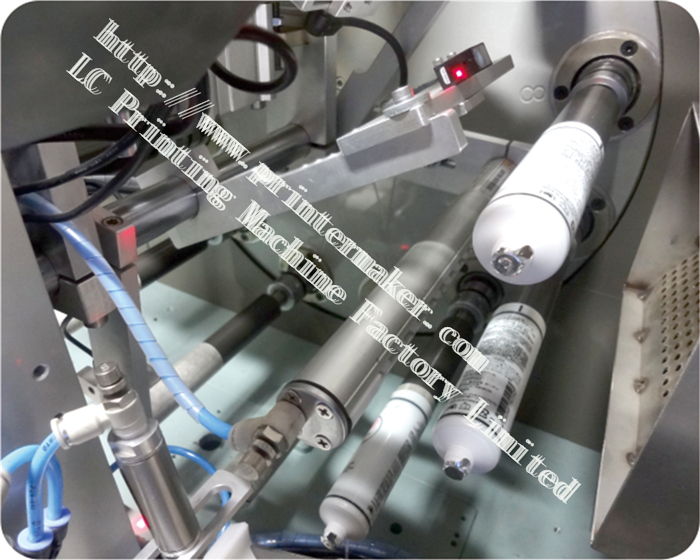 Anti Static System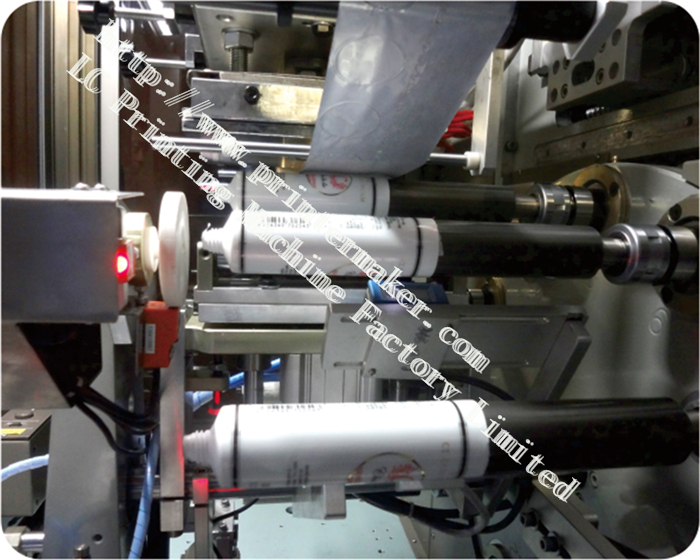 Auto Optical Registration System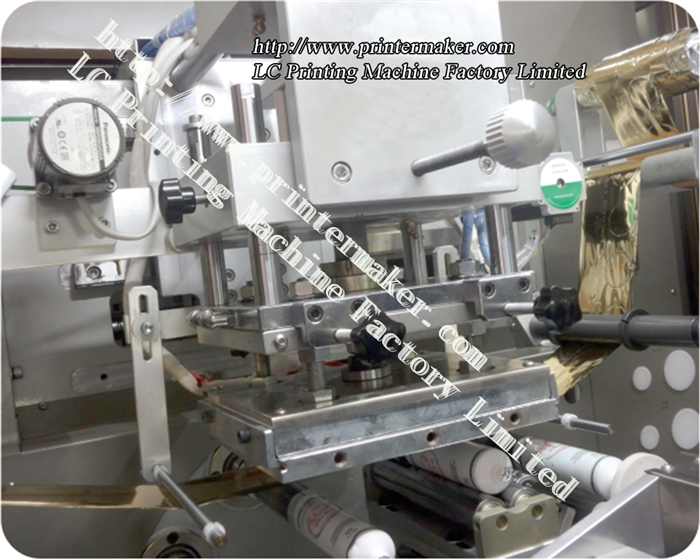 Hot Stamping System